Welcome to the Wausau Wheelers Bike Club! We are a recreational road bike club, offering a variety of organized group rides each Tuesday and Thursday evening, generally from May until October, weather permitting.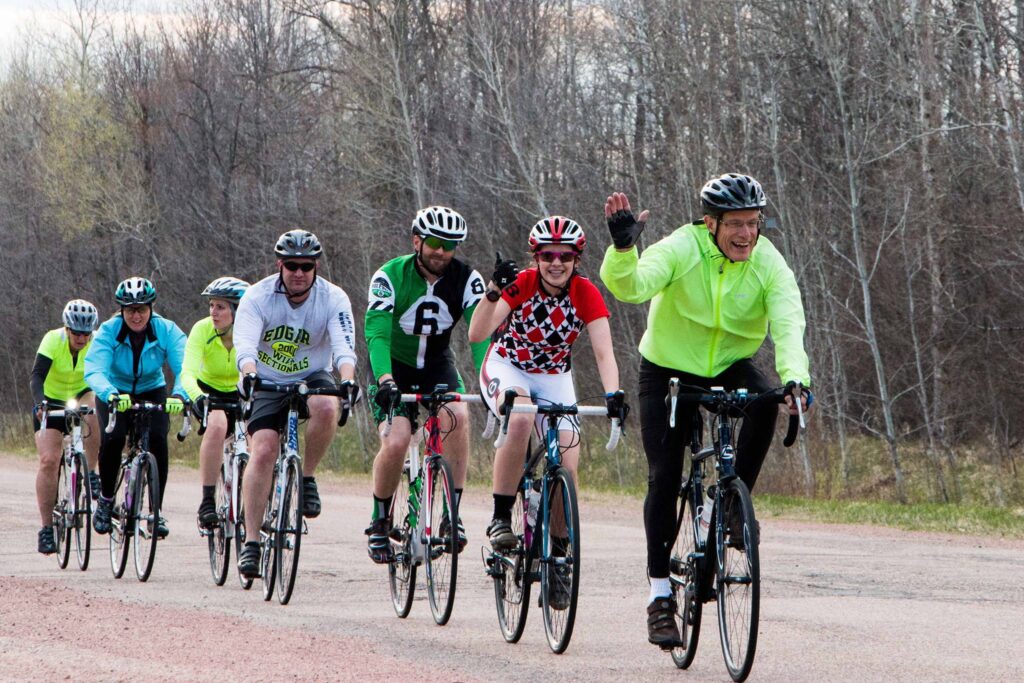 The start times vary. Generally, between Memorial Day and Labor Day, the Black, Red and Orange groups (the longer routes) start at 5:45 p.m., and the other groups begin at 6 p.m. Due to daylight constraints, early and late season rides begin 15 minutes earlier.
Membership also includes several special events and a 10% discount on non-sale accessories (not bicycles) at participating local bike shops.
PLEASE NOTE: Everyone who wishes to join the rides needs to join the club.
If you're not a member, please register here:
Club Leadership
The Wausau Wheelers Bike Club is a social road riding club. It is governed by a board comprised of a president and president elect, both elected by club members; appointed officers, consisting of three Directors of Rides, a Directory of Advocacy, a Director of Programs, and a Treasurer; plus up to three additional members.
The board and the members are expected to abide by the club bylaws.
Each ride group is led by a primary ride leader, who plans and communicates the weekly routes, and additional assistant ride leaders as needed.